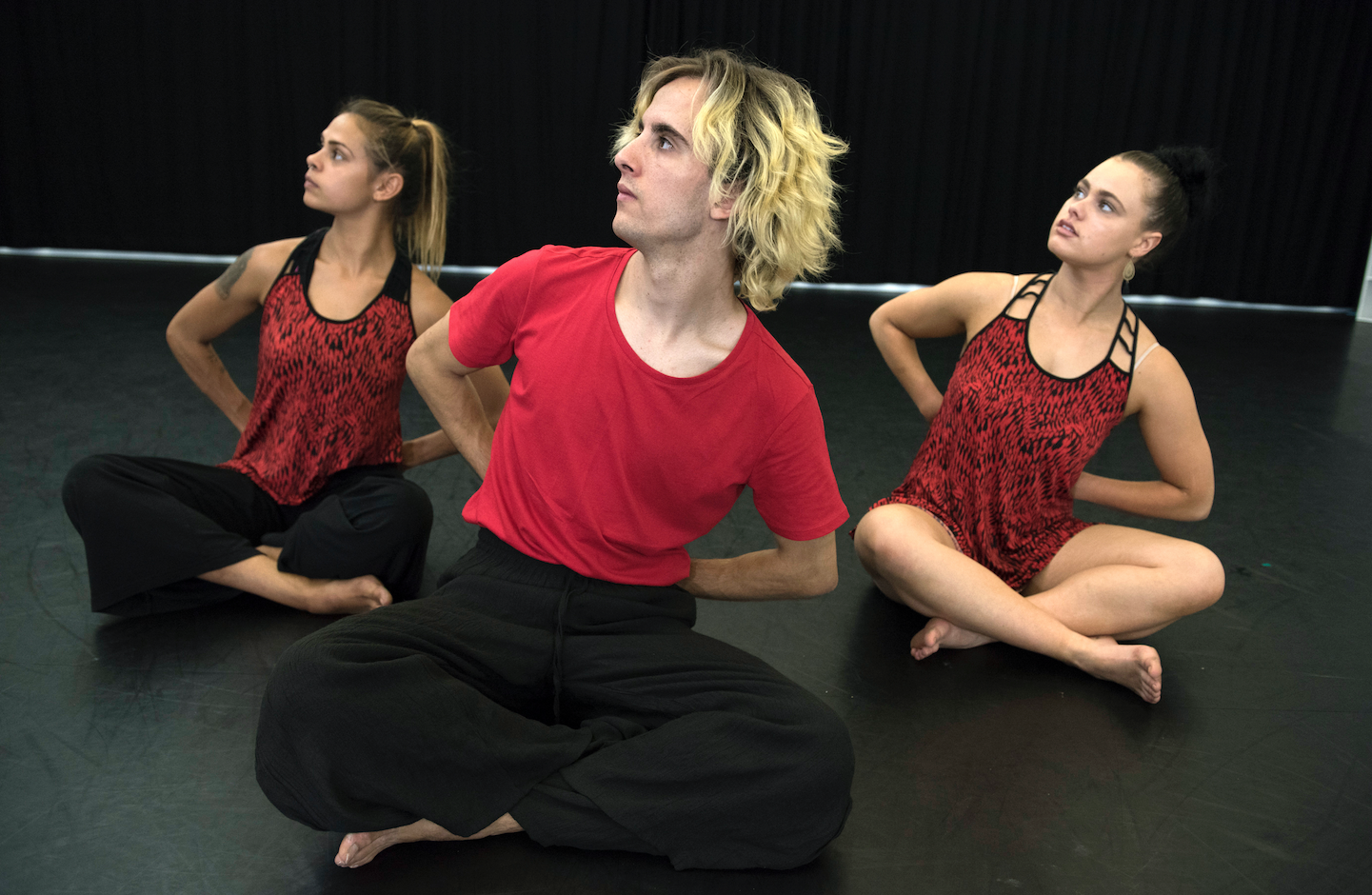 Use the online tools below to learn the Big Dance 2018
Watch The Big Dance 2018
The best place to start is to watch the Big Dance 2018 in full first! Below are two videos of the Big Dance 2018, one with counts and one without counts (to help you stay in rhythm with your fellow dancers). At the bottom of this page, you will find a Soundcloud link to Huey Benjamin's music. You can download the music or listen online. If you are on a mobile phone, all videos are best viewed on the Vimeo app, found in the Android or Apple stores.
Learn The Big Dance 2018
Now that you have watched the Big Dance 2018, it is time to learn it!
First you need to pick which colour group you would like to learn and then watch the tutorial below for that group. If you would like to do a seated version, we recommend learning the black or white group. Please follow the directions for the arm movements. If you require captioning, please click on Closed Captioning button.
Below our choreography tutorials is a guide to adapting the Big Dance 2018 choreography for different abilities. This version will be for all giving everyone the opportunity to dance the Big Dance 2018!
Please note that for ease of learning and teaching, the spoken tutorial is mirrored in most areas of the choreography, with exception when dancers are facing with their back to the screen. If you are confused by mirroring head to our FAQ's page! Also below are seated mirrored versions for the black and white t-shirt groups so you can copy exactly what you see on screen!
practice The Big Dance 2018
You have watched it, you have learnt it, now it is time to practice!
The Soundcloud link below provides you a way to listen to it on your mobile phone via the Soundcloud app, clicking below or you can download it to play on your computer. Practice makes perfect as the saying goes, so get listening.
Please note: The Big Dance 2018 music can be downloaded and played in its current form only. You may not adapt or change the music in any way. This license is only granted for Big Dance 2018 related workshops and events and the music must not be used not for commercial purposes. Please credit the composer Huey Benjamin.
ADAPT THE BIG DANCE 2018
Below are resources to help include people of all abilities in Big Dance. By making simple adaptations dance teachers can tailor Big Dance 2018 to meet the unique needs of everyone.
teach The Big Dance 2018
Are a dance teacher or community leader helping others learn The Big Dance 2018? Check out our teaching notes to guide you helping your friends or family learn the Big Dance!